Solicitaciones completas de Marvel Comics para julio de 2014
Llegan las solicitaciones de Marvel Comics para el mes de julio de 2014, y como viene siendo habitual este año de All-New Marvel NOW!, contamos con algunos debuts como Rocket Racoon, Guardians of the Galaxy: Galaxy's Most Wanted o Spider-Man 2099.
Aparte de eso, poca cosa más fuera de la continuación de las distintas series regulares.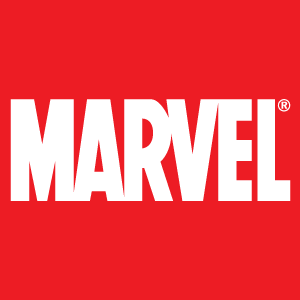 Marvel Solicitations Legend:
(W) = Writer
(A) = Artist
(A/C) = Art and Cover
FANTASTIC FOUR #7
JAMES ROBINSON (w) • LEONARD KIRK (a/C)
GUARDIANS OF THE GALAXY ARTIST VARIANT ALSO AVAILABLE
ORIGINAL SIN: THE FATEFUL FOUR PART II
• The FANTASTIC FOUR are being torn apart at their very foundation!
• Will Ben be able to cope with the Original Sin he's learned about Johnny?
• Will Sue and Reed lose FRANKLIN and the rest of the FUTURE FOUNDATION?
• Will what's left of the team be able stop their headquarters from being shut down by…THE AVENGERS?
32 PGS./Rated T+ …$3.99
AVENGERS #32-33
JONATHAN HICKMAN (W) • LEINIL FRANCIS YU (A/C)
Issue #32 – GUARDIANS OF THE GALAXY ARTIST VARIANT ALSO AVAILABLE
Issue #32 – ORIGINAL SIN tie-in!
• 5000 years into the future. Rogue Planet redux: The mysterious origin of the rogue planet revealed.
32 PGS./Rated T+ …$3.99
Issue #33 – ORIGINAL SIN tie-in!
• 50,000 years into the future. Holoworld: Earth's Mightiest Heroes captured in conceptual space. How do you defeat an idea?
32 PGS./Rated T+ …$3.99
DEADPOOL #31-32
BRIAN POSEHN & GERRY DUGGAN (W) • JOHN LUCAS (A)
CoverS by MARK BROOKS
Issue # 31 – GUARDIANS OF THE GALAXY ARTIST VARIANT ALSO AVAILABLE
ORIGINAL SIN tie-ins!
• Preston uncovers a secret from Deadpool's past that needs immediate attention!
• But Deadpool and Dazzler are still fighting off Dracula's forces!
32 PGS. (EACH)/Rated T+ …$3.99 (EACH)
NOVA #19
GERRY DUGGAN (W) • PACO MEDINA (A/C)
ORIGINAL SIN tie-in!
• Original Sin presents a pair of mysteries:
• Was Nova's father a murderer? What is the secret origin of the Black Novas?
• As Sam grieves for The Watcher, he turns to a friend for help — Rocket Raccoon!
32 PGS./Rated T …$3.99
MIGHTY AVENGERS #12
AL EWING (W) • GREG LAND (A/C)
ORIGINAL SIN tie-in!
• Election Night, 1972. Under a moonless sky, unspeakable evil slouched towards Manhattan to be born…
• …and the only people who could hold it back were the original Mighty Avengers.
• Meanwhile, in the present day – history repeats itself! But this time, have the Mighty Avengers already failed?
32 PGS./Rated T+ …$3.99
DISNEY KINGDOMS: FIGMENT #2 (OF 5)
JIM ZUB (W) • FILIPE ANDRADE (A)
Cover by JOHN TYLER CHRISTOPHER
REVEALING THE ORIGINS OF ONE OF DISNEY'S MOST IMAGINATIVE CHARACTERS!
• An all-new steampunk fantasy story exploring the never-before-revealed first adventure of the inventor known as Dreamfinder and his famous dragon Figment!
• Chomped…by Chimera!
• Acclaimed creators Jim Zub (Skullkickers) and Filipe Andrade (CAPTAIN MARVEL) give a Marvel spin to the mind-expanding attraction Journey Into Imagination!
32 PGS./All Ages …$3.99
Elements based on Figment © Disney
ROCKET RACCOON #1
SKOTTIE YOUNG (W) • SKOTTIE YOUNG (A/C)
Variant by DAVID PETERSEN
Variant by Skottie Young
STAN LEE LEGO VARIANT BY Leonel Castellani
movie VARIANT ALSO AVAILABLE
Blank VARIANT ALSO AVAILABLE
ALL-NEW, IN-CONTINUITY SERIES!
As defenders of the cosmos go, Rocket Raccoon has faced his fair share of galactic battles. He's been a hero to the weak, a champion of good, a protector of the innocent, a heartthrob to the many intergalactic female species and now–a raccoon on the run?! ( I'm sorry, I'm sorry, a "formidable-and-expert-Guardian" on the run. Rocket is NOT a raccoon, okay?) Rocket's high-flying life of adventure and heroism may soon be a thing of the past when he becomes a wanted man—and the authorities are not the only one on his TAIL! (We'll definitely be overusing that pun!)
Superstar creator Skottie Young brings his A-game as writer and artist on the series we've been waiting decades for. Because let's be real, this is the only Guardian of the Galaxy you actually care about. Am I right?
32 PGS./Rated T …$3.99
SPIDER-MAN 2099 #1
PETER DAVID (W) • WILLIAM SLINEY (A)
Cover by SIMONE BIANCHI
Variant COVER BY RICK LEONARDI
Variant COVER BY SKOTTIE YOUNG
INTERLOCKING VARIANT "C" BY J. SCOTT CAMPBELL
ALL-NEW SERIES FROM THE PAGES OF AMAZING SPIDER-MAN!
The book you have been demanding for months finally hits the stands! Miguel O'Hara is Spider-Man in the year 2099 but he's currently stuck in the year 2014. He was stranded here by his father who is the head of an evil corporation called Alchemax in 2099. But in 2014, Alechmax has just been formed and Miguel has a chance to stop its corruption before it starts! You'd think being a man out of time would make you a man without enemies, but Spider-Man 2099 is about to discover that he's not the only one hoping for a better tomorrow, one that might be ensured by The Adjustor eliminating Miguel from the time stream altogether! Join comics legend (and Spider-Man 2099 creator) Peter David and breakthrough artist Will Sliney (Superior Spider-Man Team-up) for the most adventure you'll find in a book this side of the twenty second century!
32 PGS./Rated T …$3.99
UNCANNY AVENGERS #22
RICK REMENDER (W) • DANIEL ACUNA (A/C)
GUARDIANS OF THE GALAXY ARTIST VARIANT ALSO AVAILABLE
This is it! The final chapter of the story that began in Dimension Z!
• Complete unity is established, but is it too late?
• The fate of the seven prime timelines decided!
• Kang's ultimate revenge on the Uncanny Avengers revealed.
32 PGS./Rated T …$3.99
SECRET AVENGERS #5 & 6
ALES KOT (W)
MICHAEL WALSH (A)
CoverS by TRADD MOORE
Issue 5 – "THE DROP"
• Death on the Helicarrier. The killer is at large. Hill leads the investigation.
• Another incident on board. No-one expects a proper acid bath.
• Coulson goes rogue. Hawkeye wonders. Spider-Woman talks with a new friend.
Issue 6 – "ACT TWO/THE SPEEDING REIGN OF COLLAPSE"
• Black Widow, Spider-Woman and Hawkeye go after Lady Bullseye and Artaud Derrida.
• What does S.H.I.E.L.D. want with the Fury? M.O.D.O.K. will show you!
• Coulson's investigation takes him to Peru.
32 PGS. (EACH)/Rated T+ …$3.99 (EACH)
AVENGERS UNDERCOVER #7
DENNIS HOPELESS (W)
KEV WALKER (A)
Cover by FRANCESCO MATTINA
"GONE NATIVE" PART 1 OF 4!
• Runaways fans alert: This issue focuses on Nico…and her newly resurrected evil ex-boyfriend, Alex!
• Oh, and something really bad has happened to fellow Runaway Chase! Why are we so mean?
• Plus: What happened to Cammi? Only Baron Zemo knows…
32 PGS./Rated T+ …$2.99
NEW AVENGERS #21
JONATHAN HICKMAN (W) • VALERIO SCHITI (A)
Cover by DUSTIN WEAVER
GUARDIANS OF THE GALAXY ARTIST VARIANT ALSO AVAILABLE
• A world must die! But which New Avenger will find the strength to press the button? And what will come in the aftermath?
32 PGS./Rated T+ …$3.99
AVENGERS WORLD #9-10
NICK SPENCER (W) • Issue #9 – Stefano Casseli (A)
Issue #10 – MARCO CHECCHETTO (A)
Issue #9 Cover by RYAN STEGMAN
Issue #10 Cover by SIMONE BIANCHI
Issue #9 –
• Cannonball and Sunspot have twenty-four hours in the future to find the help the Avengers need.
• They're just gonna stop for a drink first.
Issue #10 –
• AIM Empire makes its stand.
• In one catastrophic moment, a world erupts in flames.
• The Uprising begins!
32 PGS.(each)/Rated T+ …$3.99 (each)
MILES MORALES: THE ULTIMATE SPIDER-MAN #3
BRIAN MICHAEL BENDIS (W) • DAVE MARQUEZ (A/C)
Variant Cover by SARA PICHELLI
• PART THREE OF "REVIVAL" THE MOST SHOCKING SPIDER-MAN STORY OF THE YEAR
• MILES MORALES comes face-to-face with the worst nightmare of the Ultimate SPIDER-MAN Legacy… • NORMAN OSBORN…the GREEN GOBLIN…the man who killed PETER PARKER… or did he?
32 PGS./Rated T+ …$3.99
ULTIMATE FF #4 & 5
JOSHUA HALE FIALKOV (W) ANDRÉ ARAÚJO (A)
Cover by CHRIS STEVENS
SUE STORM. IRON MAN. FALCON. TOGETHER WITH XXXXXXXX
MAKE THE STRANGEST TEAM OF ALL!
• Trapped outside the Universe, an old friend returns to help.
• The Secret Origin of XXXXXXXXX REVEALED!
• Something unimaginable comes through the rift.
32 PGS. (EACH)/Rated T+ …$3.99 (EACH)
ALL-NEW ULTIMATES #5
MICHEL FIFFE (W)
AMILCAR PINNA (A)
Cover by DAVID NAKAYAMA
FROM THE CREATOR OF THE HIT COMIC "COPRA"
• It's a battle royale when the new superteens on the block go up against the most dangerous supergangs on the street!
• Will the bloodthirsty vigilante, SCOURGE, take everyone in a costume down, be it street punk or good guy?
• Will SPIDER-MAN, BLACK WIDOW, KITTY PRYDE, BOMBSHELL, CLOAK & DAGGER survive a second wave of violence when the deadly CROSSBONES joins the fray?
32 PGS./Rated T+ …$3.99
THE SUPERIOR FOES OF SPIDER-MAN #13
NICK SPENCER (W) • STEVE LIEBER (A/C)
• The world's most dangerous villains are up against the world's most dangerous thing – THE TRUTH!
• The sleeper hit of the year continues, by Spencer, Lieber & Rosenberg!
32 PGS./Rated T+ …$3.99
ORDER USING THIS CODE: MAR140695
ALL-NEW GHOST RIDER #5
FELIPE SMITH (W) • TRADD MOORE (A/C)
"ENGINES OF VENGEANCE"
• It's the fight you've been waiting for: GHOST RIDER VS. a modified MR. HYDE
• ROBBIE REYES' violent neighborhood has become a full-blown urban battlefield. Can he save it? Will he want to?
• All-out action and a twist that will hit you at a 100mph!
32 PGS./Rated T+ …$3.99
CAPTAIN AMERICA #22
RICK REMENDER (W) • CARLOS PACHECO (A/C)
75th Anniversary Variant by ALEX ROSS
75th Anniversary SKETCH Variant by ALEX ROSS
The Tomorrow Soldier part 1
• This is it! The final chapter of the story that begin in Dimension Z!
• After the Earth shattering events of last issue how can Steve Rogers survive his new situation?
• Two of his oldest foes move forward their plot! Enter Arnim Zola and The Red Skull!
• A face from the past hunts Steve. Can even The Avengers keep him safe?
32 PGS./Rated T …$3.99
BLACK WIDOW #8
NATHAN EDMONDSON (W) • PHIL NOTO (A/C)
• On a snowy night in Prague, Natasha must fight her way out of disaster alongside the WINTER SOLDIER!
• Meanwhile, Isaiah has business of his own in London, but a simple plan gets complicated.
• Nathan Edmonson and Phil Noto continue their uninterrupted run on one of the most acclaimed books of the year.
32 PGS./Rated T+ …$3.99
CAPTAIN MARVEL #5
KELLY SUE DECONNICK (W) • DAVID LOPEZ (A/C)
GUARDIANS OF THE GALAXY ARTIST VARIANT ALSO AVAILABLE
• Ever since she set off on her latest "adventure," Carol Danvers has had her butt handed to her at every turn.
• She's done with that nonsense. Let's start flipping some tables, shall we?
• Tic, the Rocket Girl, and Jackie, the Warlord, are getting in on the "Oh no you di'n't!" action too!
32 PGS./Rated T+ …$3.99
DAREDEVIL #0.1
Mark Waid (W) • Peter Krause (A)
COVER BY Chris Samnee
For the first time in print, the story that bridges the gap between the last Daredevil series and the all-new ongoing!
• A cross country flight pits The Man Without Fear against a man without a heartbeat!
• Plus, TWO DAREDEVILS (for the price of one)!
• Mark Waid (Daredevil, Insufferable) and Peter Krause (Insufferable) bring you the first leg in Daredevil's journey to a new life!
48 PGS./One Shot/Rated T+ …$4.99
GUARDIANS OF THE GALAXY: GALAXY'S MOST WANTED #1
WILL CORONA PILGRIM (W) • ANDREA DI VITO (A)
Cover by JEE-HYUNG LEE
SKETCH VARIANT COVER BY SARA PICHELLI
Rocket Raccoon and Groot—your favorite cosmic bounty hunters (and soon to be world-famous movie stars)—leap into action in an all-new adventure! Could it possibly happen? Is Groot attempting to arrest…his best bud Rocket? Plus: Reprinting THOR #314, featuring the Thunder God in cosmic combat with the mean, green Guardian known as Drax!
40 PGS./One-Shot/Rated T…$3.99
DEADLY HANDS OF KUNG FU #3 (of 4)
MIKE BENSON (W)
TAN ENG HUAT (A)
Cover by DAVE JOHNSON
• SHANG-CHI versus THE WHITE DRAGON!
• Misty Knight and Colleen Wing discover the danger is greater than any of them had feared!
• Deadly secrets revealed! Kung Fu action unleashed!
32 PGS./Rated T+ …$3.99
IRON PATRIOT #5
ALES KOT (W)
GARRY BROWN (A/C)
"UNBREAKABLE" PART 5
• The conclusion of "UNBREAKABLE" arrives — and nothing will ever be the same!
• He could have fallen alone. But instead they ran to his rescue
• Losses on both sides multiply as the country spirals towards a new future
32 PGS./Rated T+ …$3.99
GUARDIANS OF THE GALAXY #17
BRIAN MICHAEL BENDIS (W) • Ed McGuinness (A/C)
GUARDIANS OF THE GALAXY ARTIST VARIANT ALSO AVAILABLE
• With some new faces on the team, it might be time for the Guardians to have a little team-building vacation.
• Or, you know, they could keep fighting alien warlords and galactic empires.
• Guess they'll have to plan that team-building retreat for next month.
32 PGS./Rated T …$3.99
ELEKTRA #4
HADEN BLACKMAN (W) • MICHAEL DEL MUNDO (A/C)
• After escaping the ruins of Shicheng, Elektra corners the elusive Cape Crow at the edge of the world where she must finally decide his fate.
• Will the deadliest assassin in the Marvel Universe defeat Cape Crow and collect the biggest bounty of her career, or help the hardened killer and his son escape the psychotic assassin Bloody Lips?
32 PGS./Rated T+ …$3.99
IRON FIST: THE LIVING WEAPON #4
KAARE ANDREWS (W) • KAARE ANDREWS (A/C)
• When the Iron Fist opens his heart to someone, is it inevitable blood will follow?
• Are the wolves literally at the door?
• There is no place to hide, there is nowhere that is safe from the ghosts of Danny Rand's past.
32 PGS./Rated T+ …$3.99
IRON MAN SPECIAL #1
SEAN RYAN (W) • RAHMAT HANDOKO (A)
Cover by GARY CHOO
Artist Interlocking VARIANT ALSO AVAILABLE
CONTINUING THE STORY FROM JUNE'S UNCANNY X-MEN SPECIAL #1
• Iron Man returns to space to settle a score, but ends up embroiled with the fugitive UNCANNY X-MEN!
• Their paths cross in pursuit of Cyclops, who's been kidnapped by mysterious n'er do wells.
• All this and guest-starring NOVA, THE HUMAN ROCKET!
32 PGS./Rated T+ …$3.99
MARVEL UNIVERSE ULTIMATE SPIDER-MAN #28
Adapted by Joe Caramagna
• Heroing is hard work, so the team sneaks off to a desert island for an impromptu vacation!
• But it's hard to relax when the beach beneath your feet is the villainous Sandman!
32 PGS./All Ages …$2.99
MARVEL UNIVERSE AVENGERS ASSEMBLE #10
Adapted by Joe Caramagna
• The fiendish Attuma send monsters and a giant tidal waves to sink the island of Manhattan!
• Hulk must prove that he is the strongest one there is…or perish!
32 PGS./All Ages …$2.99
MOON KNIGHT #5
WARREN ELLIS (W) • DECLAN SHALVEY (A/C)
• An abandoned hotel in New York contains a single abductee and upwards of twenty armed mob enforcers. Moon Knight is going to go inside and rescue the abductee. Alone.
• Every issue has sold out! Go ahead and up your orders so your readers don't miss out!
32 PGS./Rated T+ …$3.99
THUNDERBOLTS #28
BEN ACKER & BEN BLACKER (W)
CARLO BARBERI (A)
Cover by DAVID YARDIN
• THE PUNISHER vs. THE THUNDERBOLTS, PART TWO
• As Frank moves in to take out his former allies…
• …Another former Thunderbolt closes in on them both!
32 PGS./Parental Advisory …$2.99
MS. MARVEL #6
G. WILLOW WILSON (W) • Jacob Wyatt (A)
Cover by Jamie McKelvie
GUARDIANS OF THE GALAXY ARTIST VARIANT ALSO AVAILABLE
• On the run from the Inventor, Kamala needs all the help she can get. Did someone say Wolverine?
32 PGS./Rated T+ …$2.99
NEW WARRIORS #7
CHRISTOPHER YOST (W) • MARCUS TO (A)
Cover by Takeshi Miyazawa
• The New Warriors are pulled into INHUMANITY as their own resident Inhuman, Haechi, is targeted by two different tribes of Inhumans.
• Who are Mister Whiskers and Jake Waffles? Whose side are they on, good or evil? What does Jake Waffles possess that Speedball wants so badly?
• And who is hunting NOVA?
32 PGS./Rated T+ …$3.99
SAVAGE HULK #2
ALAN DAVIS (W) • ALAN DAVIS (A/C)
Variant by RYAN STEGMAN
AN ALL-NEW SERIES BY SUPERSTAR ALAN DAVIS!!!
• While HULK and ABOMINATION have the clash of the century…
• …the X-MEN do the Monster Mash!
• And PROFESSOR X plans to…terminate the Hulk?!?
32 PGS./Rated T+ …$3.99
SHE-HULK #6
CHARLES SOULE (W) • RON WEMBERLY (A)
Cover by KEVIN P. WADA
• Last issue, someone important to She-Hulk was killed – and she won't let it stand.
• But the mysterious blue file turns friend into foe, who can she trust?
• Charles Soule and Ron Wemberly continue the All New Marvel Now hit everyone's talking about!
32 PGS./Rated T+ …$2.99
SILVER SURFER #5
DAN SLOTT (W) • MICHAEL ALLRED (A/C)
GUARDIANS OF THE GALAXY ARTIST VARIANT ALSO AVAILABLE
• The demon, Shuma Gorath, is ready to cast the Earth into Eternal Chaos!
The problem is, if the Silver Surfer, the Hulk, and Dr. Strange CAN find a way to stop him…
• …it's Dawn Greenwood who will have to pay the price… with her life.
32 PGS./Rated T+ …$3.99
THE PUNISHER #8
NATHAN EDMONDSON & KEVIN MAURER (W)
CARMEN CARNERO (A)
Cover by MITCH GERADS
NEW YORK TIMES BEST-SELLING AUTHOR KEVIN MAURER (NO EASY DAY) JOINS NATHAN EDMONDSON FOR THE CONCLUSION OF THEIR HARD-HITTING TALE OF JUNGLE WARFARE!
• A wounded Frank Castle and a Special Forces medic hazard dangerous terrain and merciless mercenaries to make their escape
• Crossbones and his crew won't stop until the Punisher is in their custody.
• It's a race for survival not to be missed as Frank's adventure south of the border comes to its blood-soaked end!
32 PGS./Parental Advisory …$3.99
THOR: GOD OF THUNDER #24
JASON AARON (W) • AGUSTIN ALESSIO (A/C)
GUARDIANS OF THE GALAXY ARTIST VARIANT ALSO AVAILABLE
THE LAST DAYS OF MIDGARD Aftermath
• Thor's battle against ROXXON has colossal ramifications for all of Asgard. And also for… Jane Foster?
• While in the far future, what dark fate has befallen Galactus at the hands of the King Thor?
32 PGS./Rated T+ …$3.99
MIRACLEMAN #8
THE ORIGINAL WRITER & CAT YRONWODE (W) • CHUCK AUSTEN (A)
COVER BY JOHN ROMITA JR.
Variant COVER BY DALE KEOWN
Variant COVER BY ADAM KUBERT
Variant COVER BY DAVE GIBBONS
• Miracleman vs. Miracledog!
• Miracleman and Gargunza. Their dreams have been intertwined since 1954. Tonight, one will realize his dream, and the other…
• Including stories originally presented in MIRACLEMAN #7-8, plus bonus material.
48 PGS./Parental Advisory …$4.99
ALL-NEW X-MEN #29 & 30
BRIAN MICHAEL BENDIS (W) • STUART IMMONEN (A/C)
Issue #29 – GUARDIANS OF THE GALAXY ARTIST VARIANT ALSO AVAILABLE
• Past, present and future collide as the Future Brotherhood exacts their final judgment on the All-New X-Men.
• Plus, Angel takes control!
32 PGS. (EACH)/Rated T …$3.99 (EACH)
WOLVERINE & THE X-MEN #6
JASON LATOUR (W) • Mahmud Asrar (A/C)
GUARDIANS OF THE GALAXY ARTIST VARIANT ALSO AVAILABLE
TOMORROW NEVER LEARNS FINALE!
• The Phoenix Corporation vs. the X-Men and their very future hangs in the balance!
• Jason Latour and Mahmud Asrar conclude chapter one of the smash hit of All New Marvel Now!
32 PGS./Rated T+ …$3.99
AMAZING X-MEN #9
CRAIG KYLE AND CHRIS YOST (W) • Carlo Barberi (A)
Cover by ED MCGUINNESS
GUARDIANS OF THE GALAXY ARTIST VARIANT ALSO AVAILABLE
Part 2 of World War Wendigo!
• The X-Men and members of Alpha Flight join battle to stop the growing tide of Wendigos from consuming everything and everyone in its path!
32 PGS./Rated T+ …$3.99
X-MEN #16 & 17
BRIAN WOOD (W) • MATTEO BUFFAGNI (A)
Cover by TERRY DODSON
Issue #16 – GUARDIANS OF THE GALAXY ARTIST VARIANT ALSO AVAILABLE
• The Future has come calling…and he wants his son Shogo back!
• But will Jubilee and the X-Men let their bouncing baby boy go without a fight?
• Spoiler alert: HELL NO!
32 PGS. (EACH)/Rated T+ …$3.99 (EACH)
CYCLOPS #3
GREG RUCKA (W) • RUSSELL DAUTERMAN (A)
Cover by ALEXANDER LOZANO
Variant by PHIL JIMENEZ
• Q: What's the problem with stealing a Badoon ship?
• A: It's a Badoon ship.
• Corsair and Cyclops experience engine trouble, shipwreck, and have the nice father-son chat they've both been avoiding, as Rucka & Dauterman continue the smash hit of 2014!
32 PGS./Rated T+ …$3.99
MAGNETO #6 & #7
CULLEN BUNN (W) • JAVI FERNANDEZ (A)
Cover by DECLAN SHALVEY
Issue #6 – GUARDIANS OF THE GALAXY ARTIST VARIANT ALSO AVAILABLE
• Magneto is on a one-man mission to safeguard the future of mutantkind by any means necessary. So far, he's done so by eliminating human threats…
• But what happens when it's MUTANTS who pose a threat to their own species?
• Will Magneto cross a line and raise his hand to his own kind? And if so, just how far will he go?
32 PGS. (EACH)/Rated T+ …$3.99 (EACH)
NIGHTCRAWLER #4
CHRIS CLAREMONT (W) • TODD NAUCK (A)
Cover by JAMIE McKELVIE
• The mastermind behind the attacks on Nightcrawler's loved ones is revealed…
• And when Nightcrawler calls upon his friends for backup, the fight comes to the Jean Grey School!
• But torn between two worlds—his family and the X-Men—who will Nightcrawler stand by?
• One thing's for sure: When the dust settles, one of his worlds will be changed forever…
32 PGS./Rated T+ …$3.99
SAVAGE WOLVERINE #21
JOHN ARCUDI (W) • JOE QUINONES (A)
Cover by KEVIN NOWLAN
MAN OF WAR – Part One!
• In the midst of World War I, Logan leads a daring mission…and discovers he isn't the only mutant at war!
• B.P.R.D.'s John Arcudi returns to Marvel with Joe Quinones (FF) for an epic that uncovers more of Logan's tortured past!
32 PGS./Rated T+ …$3.99
ALL-NEW X-FACTOR #10-11
PETER DAVID (W) • CARMINE DI GIANDOMENICO (A)
CoverS by KRIS ANKA & JARED FLETCHER
• X-Factor brings big trouble to Serval Industries…heavily-armed trouble.
• Gambit's indiscretion is found out.
• Nobody is happy.
32 PGS. (EACH)/Rated T+ …$3.99 (EACH)
ALL-NEW DOOP #4 (of 5)
PETER MILLIGAN (W)
DAVID LAFUENTE GARCIA (A)
Cover by MICHAEL ALLRED
• The true horror of Doop rears its ugly head!
• Kitty Pryde and Doop find themselves in the middle the scariest moment of their lives with no one to turn to!
• Will Kitty finally accept Doop's proposal of marriage?
32 PGS./Rated T+ …$3.99
X-FORCE #7
SIMON SPURRIER (W)
ROCK-HE KIM (A/C)
• X-Force has barely survived an encounter with their newest foe—the swaggering superhuman arms dealer VOLGA…
• …and with their secrets brought to light, they're barely surviving EACH OTHER. How will Cable's team keep it together to carry out their mission?
• Well I can tell you part of the answer: DOMINO is back! But she could just be in over her head already…
32 PGS./Parental Advisory …$3.99
PAINKILLER JANE: THE 22 BRIDES #2 (OF 3)
JIMMY PALMIOTTI (W) • JUAN SANTACRUZ (A)
Cover by JIMMY PALMIOTTI & VICTORIA PAL
Variant Cover by JOSEPH MICHAEL LINSNER
Jane and the 22 BRIDES get wind of the next target in NYS by an underground terrorist group and race against time to stop it before hundreds are killed. This issue also features guest pin-ups.
32 PGS./Mature …$3.99
THE UNITED STATES OF MURDER INC. #3
BRIAN MICHAEL BENDIS (W) • MICHAEL AVON OEMING (A/C)
Variant Cover by BRIAN MICHAEL BENDIS
Variant Cover by DAVID MACK
Valentine is a made guy, and Jagger is a hit-woman working for the most powerful family in the world. Now, they've been tasked with finding out who has violently betrayed their entire way of life. But Valentine is carrying a massive secret, one that would send the entire country into a civil war. All this, and we're introducing new characters on almost every page! From the creators of the Eisner Award-winning Powers comes a brand-new, creator-owned blockbuster in the making.
32 PGS./Mature …$3.99
© 2013 Jinxworld Inc.
KICK-ASS 3 PREMIERE HC
MARK MILLAR (W) • JOHN ROMITA JR. (A/C)
The grand finale of Mark Millar and John Romita Jr.'s blockbuster! With Hit-Girl in jail, it falls to Kick-Ass to lead the super-hero team Justice Forever. But super heroes have been outlawed, leaving Kick-Ass and to dodge both cops and some terrifying new foes! For the first time, Kick-Ass begins to doubt. Is he in too deep to get out? Meanwhile, Hit-Girl starts running all the gangs in the joint, and a broken Red Mist gets an education from a terrifying crime boss. Soon every costumed superhero is not only running from the law…they're running for their lives. As the bodycount rises, Kick-Ass must decide if bringing justice to the city is truly worth the ultimate price. Plus: The flashback you've all been waiting for — the secret origin of Hit-Girl! How does little Mindy McCready earn her assassin stripes? Find out as KICK-ASS comes to its epic conclusion! Collecting KICK-ASS 3 #1-8.
184 PGS./Mature …$24.99
ISBN: 978-0-7851-8488-1
Trim size: standard
ALIAS OMNIBUS HC
Written by BRIAN MICHAEL BENDIS
Penciled by MICHAEL GAYDOS
Cover by DAVID MACK
Meet Jessica Jones. Once upon a time, she was a costumed super hero. But not a very good one. Now a chain-smoking, self-destructive alcoholic, Jessica is the owner and sole employee of Alias Investigations — a small, private-investigative firm specializing in superhuman cases. This deluxe hardcover collects all 28 issues of super-scribe Brian Michael Bendis' ALIAS — plus all-new, behind-the-scenes bonus material compiled in conjunction with the writer himself! In her inaugural arc, Jessica's life immediately becomes expendable when she uncovers the potentially explosive secret of one hero's true identity. But her wit, charm and intelligence just may help her survive through another day. Thrust into the midst of a conspiracy that reaches the highest levels, has Jessica burned too many bridges to turn to old friends for help? Plus: Jessica travels to upstate New York to investigate the disappearance of a teenage girl rumored to be a mutant in a prejudiced small town; goes on a date with the Astonishing Ant-Man; teams up with Jessica Drew; the original Spider-Woman; and confronts the demons of her past! Collects ALIAS #1-28 and WHAT IF JESSICA JONES HAD JOINED THE AVENGERS?
720 PGS./Explicit Content …$99.99
ISBN: 978-0-7851-9091-2
Trim size: oversized
MARVEL'S GUARDIANS OF THE GALAXY: THE ART OF THE MOVIE SLIPCASE HC
Written by MARIE JAVINS
Continuing their popular ART OF series of movie tie-in books, Marvel presents its latest blockbuster achievement! Featuring exclusive concept artwork, behind-the-scenes photographs, production stills, and in-depth interviews with the cast and crew, MARVEL'S GUARDIANS OF THE GALAXY: THE ART OF THE MOVIE is a deluxe keepsake volume that provides an insider's look into the making of the highly anticipated film directed by James Gunn; starring Chris Pratt, Zoe Saldana and Dave Bautista; and featuring Vin Diesel as the voice of Groot and Bradley Cooper as the voice of Rocket — with John C. Reilly, Glenn Close as Commander Rael and Benicio Del Toro as the Collector!
304 PGS./All Ages …$49.99
ISBN: 978-0-7851-8553-6
Trim size: landscape
DEXTER DOWN UNDER PREMIERE HC
Written by JEFF LINDSAY
Penciled by DALIBOR TALAJIC
Cover by MICHAEL DEL MUNDO
Dexter returns in an all-new, all-Australian, blood-soaked adventure written by his creator, Jeff Lindsay! Dexter Morgan isn't just Miami's No. 1 forensic blood-splatter expert — he's also a serial killer who targets other serial killers! But when Dexter travels Down Under on the trail of a new murderer, he quickly discovers that sharks aren't Australia's only deadly predator! Who is setting up illegal hunting safaris in the Outback, and are they targeting more than big game? Dexter investigates as only he can, but soon discovers that he isn't the hunter — he's the prey! Now Dexter is trapped in a private preserve where humans are in the crosshairs! Will this one end with a bang? Under the hot Australian sun, Dexter's Dark Passenger is given free reign, blood will flow, and the guilty will not go unpunished! Collecting DEXTER DOWN UNDER #1-5.
112 PGS./Parental Advisory …$24.99
ISBN: 978-0-7851-5450-1
Trim size: standard
REVENGE: THE SECRET ORIGIN OF EMILY THORNE PREMIERE HC
Written by ERICA SCHULTZ
Plot by TED SULLIVAN
Art by VINCENZO BALZANO
Cover by DUSTIN NGUYEN
A new graphic novel inspired by ABC's popular television series REVENGE, co-written by series writer Ted Sullivan! Emily Thorne is a wealthy and good-natured philanthropist who recently befriended the powerful Grayson family. But Emily's real name is Amanda Clarke. Twenty years ago, the Graysons' elite social circle framed Amanda's father for a horrific crime — and Amanda plans to destroy the lives of those who stole her childhood and betrayed her father. Now, experience Amanda's first mission of revenge! After training in Japan, the untested heroine finds herself infiltrating high society in Geneva. There, she uncovers secrets about her past — but her future will be short-lived unless Amanda can defeat a surprising enemy with ties to the people who destroyed her life! Prepare for a thrilling ride into the previously unexplored past of television's most dynamic — and dangerous — girl next door!
112 PGS./Rated T+ …$24.99
ISBN: 978-0-7851-9039-4
Trim size: standard
© 2014 ABC Studios
MARVEL MASTERWORKS: THE AMAZING SPIDER-MAN VOL. 8 TPB
Written by STAN LEE
Penciled by JOHN ROMITA SR. with JOHN BUSCEMA, JIM MOONEY & ROSS ANDRU
Cover by JOHN ROMITA SR. & RICHARD ISANOVE
It's time for another round of web-slinging wonderment from two of the men who put the "master" in Masterworks — Stan Lee and John Romita Sr.! Their classic "Saga of the Stone Tablet" kicks off with the Kingpin's quest to decipher an ancient clay tablet whose secrets promise great power. But Spidey soon gets caught in the mix and finds himself branded Public Enemy No. 1! With the Kingpin on one side and J. Jonah Jameson on the other, turning up the heat in the Daily Bugle, things go from bad to horrible when the mob gets involved. It's a Peter Parker pressure cooker! Also featuring battles with Quicksilver, the Shocker and the Lizard, along with a rare Stan Lee/Ross Andru Spidey story from MARVEL SUPER-HEROES #14! Collecting AMAZING SPIDER-MAN (1963) #68-77 and MARVEL SUPER-HEROES (1967) #14.
248 PGS./All Ages …$24.99
ISBN: 978-0-7851-8807-0
MARVEL MASTERWORKS: THE AMAZING SPIDER-MAN VOL. 8 TPB — VARIANT EDITION VOL. 67 (DM ONLY)
248 PGS./All Ages …$24.99
ISBN: 978-0-7851-8808-7
MARVEL MASTERWORKS: MS. MARVEL VOL. 1 HC
Written by CHRIS CLAREMONT with GERRY CONWAY, ARCHIE GOODWIN & JIM SHOOTER
Penciled by JIM MOONEY with JOHN BUSCEMA, SAL BUSCEMA, KEITH POLLARD & CARMINE INFANTINO
Cover by JOHN ROMITA SR.
The year was 1977, and Marvel was set to debut its latest and greatest new super heroine. NASA Security Chief Carol Danvers' life had long been intertwined with the alien Kree's interventions on Earth. But now it was time for this new woman in a new era to take on a new persona all her own: Ms. Marvel! As editor of Woman magazine, Danvers must contend with the Marvel Universe's biggest blowhard, J. Jonah Jameson, while discovering her identity and origins as a super hero. Chris Claremont, continuing the series begun by Gerry Conway, brings to bear all the craft and character development of his renowned X-MEN run — while Jim Mooney, John Buscema and Joe Sinnott supply some of the most stunning art of the era! Collecting MS. MARVEL (1977) #1-14.
272 PGS./Rated T …$69.99
ISBN: 978-0-7851-8811-7
MARVEL MASTERWORKS: MS. MARVEL VOL. 1 HC — VARIANT EDITION VOL. 211 (DM ONLY)
272 PGS./Rated T …$69.99
ISBN: 978-0-7851-8812-4
CAPTAIN AMERICA VOL. 4: THE IRON NAIL PREMIERE HC
Written by RICK REMENDER
Penciled by PASCAL ALIXE & NIC KLEIN
Cover by NIC KLEIN
The Weapon Minus Program has been reopened, and Captain America has become unhinged thanks to the mad machinations of the twisted Dr. Mindbubble! Jet Black, daughter of criminal mastermind Arnim Zola, allies with the Falcon — but when the mysterious and powerful Iron Nail begins assassinating the heads of the world's five largest corporations, they must make a terrible choice! Meanwhile, can Captain America put a lid on Dr. Mindbubble, or will the villain shatter Cap's already-fragile psyche? And what happens when S.H.I.E.L.D.'s greatest secrets are revealed to the world's most dangerous man? Captain America lays a final sacrifice on the altar of freedom as he takes on the Iron Nail — and is broken! This is the day when it all changes; this is the beginning of the end for Steve Rogers. Collecting CAPTAIN AMERICA (2012) #16-21.
136 PGS./Rated T …$24.99
ISBN: 978-0-7851-8953-4
Trim size: standard
THOR: GOD OF THUNDER VOL. 4 — THE LAST DAYS OF MIDGARD PREMIERE HC
Written by JASON AARON
Penciled by ESAD RIBIC
Cover by ESAD RIBIC
Thor battles to save Earth, but who can he fight when the planet itself is dying? S.H.I.E.L.D. agent Roz Solomon has a suggestion: the world's most nefarious energy company, Roxxon, and its ruthless new CEO known as "the Minotaur!" Has Thor met his match in the form of a multinational super-corporation? Meanwhile, many millennia from now, a future Thor faces a very different battle to save what remains of the earth — from Galactus! King Thor and the Goddesses of Thunder are all that stand between Galactus and the planet he's been dying to eat for a very long time. But even if Thor wins, is the Earth still doomed? And in the present, Thor makes a final stand against the Minotaur, Ulik the Troll and Roxxon's forces — but not even a god can save everyone. Collecting THOR: GOD OF THUNDER #19-24.
136 PGS./Rated T+ …$24.99
ISBN: 978-0-7851-5488-4
Trim size: standard
ALL-NEW INVADERS VOL. 1: GODS AND SOLDIERS TPB
Written by JAMES ROBINSON
Penciled by STEVE PUGH
Cover by MUKESH SINGH
The Kree Empire intends to conquer the universe using an army of Norse Gods! Now, four heroes united by their past — Captain America, Namor, the original Human Torch and the Winter Soldier — must wage an alien war to save Earth! The Invaders face the Kree's ultimate hunter, Tanalth the Pursuer, and take the fight straight to the Kree homeworld and the Supreme Intelligence — but can even they stand against the relentless assault of Kree-controlled gods? Plus: How does Aarkus, the original Vision, figure in? And how does the Kree threat relate to a secret Invaders mission from decades ago? Eisner Award winner James Robinson (Starman, Earth 2) unites with Steve Pugh (GENERATION X, Animal Man) to create a unique, modern-day take on the Invaders! Collecting ALL-NEW INVADERS #1-5 and material from ALL-NEW MARVEL NOW! POINT ONE #1.
120 PGS./Rated T+ …$17.99
ISBN: 978-0-7851-8914-5
HAWKEYE VOL. 3: L.A. WOMAN TPB
Written by MATT FRACTION
Penciled by JAVIER PULIDO & ANNIE WU
Cover by DAVID AJA
Kate Bishop heads to Los Angeles to get away from New York, life and Clint Barton — but she can't escape trouble! Because Madame Masque is hanging out poolside with the rich and famous, as well! As Kate helps a reclusive and sixties-damaged pop-music genius find his lost masterpiece, Madame Masque finds Kate. By which we mean starts trying to kill her again. This one has it all! Characters! Plot! Story! Dialogue! Theme! Meaning! Message! Action! A little exposition! Fire! Arrows! Criminals! Neighbors! Large bodies of water! Clients! Cops who don't care! A system that victimizes the victims! The dog! In a broken town where cynicism and apathy has its claws around the throat of the good and decent, Lady Hawkguy is the only hero you can trust! Collecting HAWKEYE (2012) #14, #16, 18, #20 and ANNUAL #1.
120 PGS./Rated T+ …$15.99
ISBN: 978-0-7851-8390-7
X-FORCE VOL. 1: DIRTY/TRICKS TPB
Written by SI SPURRIER
Penciled by ROCK-HE KIM & JORGE MOLINA
Cover by JORGE MOLINA
Almost every sovereign state in the Marvel Universe uses superhumans to covertly protect national interests. The United States has the Secret Avengers. The United Kingdom has MI13. And mutantkind has X-Force! Cable. Psylocke. Fantomex. Marrow. Mutantkind's protectors, spies, assassins and torturers — but what drove them to join this new, deadly incarnation of X-Force? How has Marrow regained her powers — and how is it connected to X-Force's first target, ruthless arms dealer Volga? X-Force races Volga through the Brazilian jungle and battles France's superhuman black-ops team. But when they finally face Volga directly, one member of the team may meet an untimely end! In this dirty, deadly, no-holds-barred game of superhuman black ops, X-Force will spy, torture and kill to ensure that mutantkind not only has a place in the world — but also a stake in it! Collecting X-FORCE (2014) #1-6.
136 PGS./Parental Advisory …$17.99
ISBN: 978-0-7851-9026-4
DEADPOOL VS. CARNAGE TPB
Written by CULLEN BUNN
Penciled by SALVA ESPIN & KIM JACINTO
Cover by GLENN FABRY
Come one, come all, for the bloodiest showdown the Marvel Universe has ever seen! It's two red-suited madmen for the price of one when Deadpool takes on Carnage in the ultimate battle of good-crazy vs. bad-crazy! Will Carnage spread Deadpool all over the landscape? Or will Deadpool talk the scarlet sociopath's ear off? Find out in this blood-soaked brouhaha for the ages! Plus: Cletus Kasady is behind bars, and the Carnage symbiote is in quarantine! But we all know that's never going to last, right? Cletus has been evaluated, imprisoned and even lobotomized. Carnage has been sampled, cloned, poked and prodded. But they've had enough! It's time to get the band back together! It's a return to bloody, murderous form for the deadliest killer in the Marvel Universe! Collecting DEADPOOL VS. CARNAGE #1-4 and SUPERIOR CARNAGE ANNUAL #1.
112 PGS./Parental Advisory …$16.99
ISBN: 978-0-7851-9015-8
THE PUNISHER VOL. 1: BLACK AND WHITE TPB
Written by NATHAN EDMONDSON
Penciled by MITCHELL THOMAS GERADS
Cover by MITCHELL THOMAS GERADS
For years the Punisher waged war on crime in New York — but a lead on a major source of drugs, weapons and more has set his sights due west! Frank Castle is in the City of Angels, taking on the powerful Dos Sols gang — but when he discovers their newest weapon, it's bad news…for him! Now the Punisher must duke it out with A.I.M., even as the Dos Sols' takeover of Los Angeles begins and war breaks out in the streets! Will the city burn, or can Frank fight fire with fire? And even if Frank can overcome A.I.M. and the Dos Sols, can he escape the tightening noose of the Howling Commandos? Caught between a posse of Punisher predators and the targets of his own one-man war, Frank's manifest destiny may be a shallow grave! Collecting PUNISHER (2014) #1-6.
136 PGS./Parental Advisory …$17.99
ISBN: 978-0-7851-5443-3
WINTER SOLDIER: THE BITTER MARCH TPB
Written by RICK REMENDER
Penciled by ROLAND BOSCHI
Cover by ANDREW ROBINSON
The year is 1966. S.H.I.E.L.D. sends secret agent Ran Shen to collect two Nazi scientists with the key to winning the Cold War. But the Soviets want the scientists, as well, and they've unleashed their most dangerous operative: the Winter Soldier, aka the brainwashed and presumed-dead partner of Captain America — Bucky Barnes! His mission: acquire the scientists by any means necessary — or kill them. The only obstacles in the Winter Soldier's way are an elite Hydra squad run by Chancellor Cassandra and Madam Worm — and his own returning memories! It's a classic '60s-style, high-octane spy pulp told at the Cold War's peak, filled with intrigue, adventure, romance and murder — with ramifications that will shatter relationships in the modern-day Marvel Universe! Witness the birth of the man who will one day destroy Captain America: the Iron Nail! Collecting WINTER SOLDIER: THE BITTER MARCH #1-5.
112 PGS./Rated T+ …$16.99
ISBN: 978-0-7851-5473-0
MIGHTY AVENGERS VOL. 2: FAMILY BONDING TPB
Written by AL EWING
Penciled by VALERIO SCHITI & GREG LAND
Cover by GREG LAND
The Falcon is on the hunt — and what he finds will rock the Mighty Avengers to their core! Years ago, Gideon Mace murdered Ava Ayala's family. But now that Ava is the White Tiger, she channels the power of an ancient god of terror and bloodlust — and she just gave it full control. Pray for Gideon Mace — and Ava's soul! Meanwhile, Spectrum and She-Hulk join Blue Marvel on a global adventure against a nightmare from the depths of the Neutral Zone — and a threat that could break Adam's heart! And Ronin unmasks, realizing he can't hide from the Deathwalkers any longer — but have we revealed his secret identity just in time to kill him off? As the team deals with the fallout of ORIGINAL SIN, the newest Mighty Avenger joins — and it could be YOU! Collecting MIGHTY AVENGERS (2013) #6-10.
112 PGS./Rated T+ …$17.99
ISBN: 978-0-7851-8875-9
LOKI: AGENT OF ASGARD VOL. 1 — TRUST ME TPB
Written by AL EWING
Penciled by LEE GARBETT
Cover by JENNY FRISON
Kid Loki's all grown up — and the God of Mischief is stronger, smarter, sexier and just plain sneakier than ever before. As Asgardia's one-man secret service, he's ready to lie, cheat, steal, bluff and snog his way through the twistiest, turniest and most treacherous missions the All-Mother can throw at him — starting with a heart-stopping heist on Avengers Tower! And that's just the beginning as Loki takes on Lorelei in Monte Carlo's casinos and heads back to the dawn of Asgard to join its greatest heroes on a quest for a certain magical sword! But when he puts together a crew to crack the deepest dungeons of Asgardia itself, there may be one plot twist too many for even Loki to handle! Collecting LOKI: AGENT OF ASGARD #1-5 and material from ALL-NEW MARVEL NOW! POINT ONE #1.
120 PGS./Rated T+ …$19.99
ISBN: 978-0-7851-8931-2
NEW WARRIORS VOL. 1: THE KIDS ARE ALL FIGHT TPB
Written by CHRISTOPHER YOST
Penciled by MARCUS TO & NICK ROCHE
Cover by RAMON PEREZ
Warriors reborn! Speedball and Justice gather a group of young heroes including Sun Girl, Hummingbird, the new Nova and a couple of fresh faces to stop the latest threat to the Marvel Universe! Atlanteans, Inhumans, Morlocks, clones and hundreds of other so-called "superior" beings are living among normal humans — but not everyone is pleased about that. The High Evolutionary has raised an army to combat the evolution of humanity — and the New Warriors are locked in his deadly sights! If it's not human, it dies — but why? And what do the mighty Evolutionaries want with Nova? As worldwide genocide approaches and Nova encounters the captive Scarlet Spider, the Second Evolutionary War begins! Can the Warriors stop worldwide genocide? Should they? How many lives would you sacrifice to save all of humanity? Guest-starring the Avengers! Collecting NEW WARRIORS (2014) #1-6.
136 PGS./Rated T+ …$17.99
ISBN: 978-0-7851-5453-2
THE SUPERIOR FOES OF SPIDER-MAN VOL. 2: THE CRIME OF THE CENTURY TPB
Written by NICK SPENCER
Penciled by STEVE LIEBER
Cover by STEVE LIEBER
The Foes are on the brink as the sleeper hit of the year continues! Nick Spencer (AVENGERS WORLD) and Steve Lieber (HAWKEYE) bring you the crime of the century! But if Speed Demon can't do the time, then he shouldn't have done the crime! Boomerang has been targeted for death — but what does the Beetle know about it? Is Overdrive a rat for the Feds? Can Shocker and Boomerang repair their relationship? (And did we seriously just use that question to try to sell a book?) And did you ever wonder what Shocker does on his day off? Because the answer turns out to be "get punched. Repeatedly." It's a second serving of the greatest villain book on the stands today! Crime does pay — but the Foes just might pay harder! Collecting THE SUPERIOR FOES OF SPIDER-MAN #7-11.
112 PGS./Rated T+ …$16.99
ISBN: 978-0-7851-8495-9
RUNAWAYS: THE COMPLETE COLLECTION VOL. 1 TPB
Written by BRIAN K. VAUGHAN
Penciled by ADRIAN ALPHONA & TAKESHI MIYAZAWA
Cover by ADRIAN ALPHONA
They were six normal teenagers linked only by their wealthy parents' annual business meeting…until a chance discovery revealed the shocking truth: their parents are the secret criminal society known as the Pride! For years, the Pride controlled of Los Angeles' criminal activity, ruling the city with an iron fist…and now, with their true natures exposed, the Pride will take any measures necessary to protect their organization — even if it means taking out their own children! Now on the run from their villainous parents, Nico, Chase, Karolina, Gertrude, Molly and Alex have only each other to rely on. And they must not only survive on their own, but also somehow take down their own powerful parents…before it's too late! Brian K. Vaughan and Adrian Alphona craft a thoroughly modern take on the conventional "teen-team" comic! Collecting RUNAWAYS (2003) #1-18.
448 PGS./Rated T+ …$34.99
ISBN: 978-0-7851-8558-1
JOURNEY INTO MYSTERY BY KIERON GILLEN: THE COMPLETE COLLECTION VOL. 2 TPB
Written by KIERON GILLEN, DAN ABNETT, ANDY LANNING, J.M. DEMATTEIS & MATT FRACTION
Penciled by CARMINE DI GIANDOMENICO, RICHARD ELSON, ALAN DAVIS, BARRY KITSON & STEPHANIE HANS
Cover by STEPHANIE HANS
A forgotten hero returns — but will the truth behind his exile consume the world? Only the New Mutants can help young Loki now! Then, civil war breaks out among the British Manchester Gods! But even with Loki's aid, can Merlyn, King Arthur and Captain Britain prevail? And what does Hela want with the Holy Grail?! Meanwhile, Thor is caught in an eternal game between cosmic entities — and when the cursed Vanir return and declare war on Asgardia, Surtur's fire rages across the nine worlds! A desperate Loki journeys into the heart of Surtur's fiery kingdom, but Loki's future and past collide when Thor becomes trapped in the underworld— and the truth about young Loki is finally revealed! Collecting EXILED #1, NEW MUTANTS (2009) #42-43, JOURNEY INTO MYSTERY (1952) #637-645, and THE MIGHTY THOR #18-22 and ANNUAL #1.
456 PGS./Rated T+ …$34.99
ISBN: 978-0-7851-8574-1
SPIDER-MAN: THE COMPLETE ALIEN COSTUME SAGA BOOK 1 TPB
Written by TOM DEFALCO, DAVID MICHELINIE, CARY BURKETT, TONY ISABELLA, LOUISE SIMONSON & AL MILGROM
Penciled by RON FRENZ, RICK LEONARDI, GREG LAROCQUE, PAUL NEARY & AL MILGROM
Cover by RON FRENZ
When Spider-Man returns from the Secret Wars with a snazzy new black suit, he's faster and stronger — and has an unending inbuilt supply of webbing! All the better for tussling with foes such as the Rose, Black Fox, Red Ghost, Jack O'Lantern, Puma and the Blob! Not only that, but he's dressed to impress the Black Cat, too — much to Mary Jane's dismay. But there's something about Peter that's not quite right. Curse that ol' Parker luck, the black costume just happens to be a hungry alien symbiote — and it's grown very attached to him! Savor a chronological retelling of Spider-Man's epic wardrobe malfunction, told across the three Spidey titles of the era! Collecting AMAZING SPIDER-MAN (1963) #252-258, MARVEL TEAM-UP (1972) #141-145 and ANNUAL #7, and PETER PARKER, THE SPECTACULAR SPIDER-MAN (1976) #90-95.
488 PGS./Rated T …$44.99
ISBN: 978-0-7851-8867-4
DEADPOOL BY DANIEL WAY: THE COMPLETE COLLECTION VOL. 4 TPB
Written by DANIEL WAY
Penciled by CARLO BARBERI, ALE GARZA, SHAWN CRYSTAL, SALVA ESPIN & FILIPE ANDRADE
Cover by DAVE JOHNSON
Deadpool is desperate to end it all, but his healing factor makes dying a near-impossibility. When Wade finds the one thing in the world that can kill him — a serum that permanently disables his regenerative abilities — he just might get his wish. But his newfound ability to die makes Deadpool feel more alive than ever, and his sudden lust for life gets him in hot water with everyone he crosses — including crime bosses, super villains, his fellow mercenaries and even a dual-Beretta-wielding monkey! Can the Merc with a Mouth escape his pursuers and his pattern of insanity-fueled self-destruction, and finally live life to the fullest? Guest-starring the Uncanny X-Force, Daken, Kingpin, the Intelligencia and more — all of whom want to ensure that Deadpool finally meets his maker! Collecting DEADPOOL (2008) #50-63.
320 PGS./Parental Advisory …$34.99
ISBN: 978-0-7851-6012-0
UNCANNY X-FORCE BY RICK REMENDER: THE COMPLETE COLLECTION VOL. 1 TPB
Written by RICK REMENDER
Penciled by LEONARDO MANCO, JEROME OPENA, RAFAEL ALBUQUERQUE, ESAD RIBIC, BILLY TAN, MARK BROOKS & ROBBI RODRIGUEZ
Cover by ESAD RIBIC
Rick Remender's extraordinary, critically acclaimed X-Force saga is collected across two volumes! Psylocke, Archangel, Deadpool and Fantomex sign up for Wolverine's secret squad of assassins, but their first mission — to deal with the despot Apocalypse, reborn as an innocent child — casts a long shadow. As X-Force struggles to come to terms with their actions, startlingly familiar Deathloks attack from the future — targeting Fantomex for an early execution! And when Archangel unravels, picking up where Apocalypse left off, X-Force must travel to the one place that holds the key to saving him: the Age of Apocalypse! All life on Earth is forfeit if the Dark Angel succeeds, but can even a team of hardened killers assassinate one of their own? Collecting UNCANNY X-FORCE (2010) #1-19 and #5.1, and material from WOLVERINE: ROAD TO HELL #1.
520 PGS./Parental Advisory …$39.99
ISBN: 978-0-7851-8823-0
CAPTAIN AMERICA EPIC COLLECTION: SOCIETY OF SERPENTS TPB
Volume #12 in the Captain America Epic Collections
Written by MICHAEL CARLIN, MARK GRUENWALD, FRANK MILLER & ROGER STERN
Penciled by PAUL NEARY & FRANK MILLER
Cover by PAUL NEARY
Snakes. Why did it have to be snakes? Prepare for an ophidian infestation as the sinister Sidewinder assembles a slithering squadron of super villains for sale, under the sensational sobriquet of the Serpent Society! But the Sentinel of Liberty must face this new threat alone, after his partner Nomad's very sense of self is called into question during a life-changing encounter with the maniacal Madcap! The identity crisis continues when Hawkeye wields Cap's shield, the Beyonder takes his face, and Steve Rogers dons the red, white and blue of…Captain Britain?! The armored Armadillo, the Batroc Brigade and the fundamentalist Flag-Smasher all await, while Steve's personal life suffers its own share of turmoil. But he's about to find his true artistic calling — in the hallowed halls of Marvel Comics! Collecting CAPTAIN AMERICA (1968) #302-317 and material from MARVEL FANFARE (1982) #18.
432 PGS./Rated T …$34.99
ISBN: 978-0-7851-8896-4
IRON MAN VOL. 3: THE SECRET ORIGIN OF TONY STARK BOOK 2 TPB
Written by KIERON GILLEN
Penciled by DALE EAGLESHAM, GREG LAND & CARLO PAGULAYAN
Cover by CARLO PAGULAYAN
Prepare for more mind-blowing revelations as the shocking secret origin of Tony Stark continues…and it begins with a birth! As the manipulative alien 451's ulterior motive is laid bare, a massive surprise awaits Tony in a deserted battlefield from the beginning of time. Now all Iron Man has to do is fight a robot who can take over his armor at any time and evade one of the universe's greatest bounty-hunters: Death's Head! An impossible choice at the edge of space will decide the fate of two worlds. Who lives? Who dies? Can Tony somehow find a way to avoid his destiny before it all goes wrong? Tony and 451 both discover the surprising truth — and things change forever! Collecting IRON MAN (2012) #12-17.
136 PGS./Rated T+ …$19.99
ISBN: 978-0-7851-6667-2
DAREDEVIL BY MARK WAID VOL. 6 TPB
Written by MARK WAID
Penciled by JAVIER RODRIGUEZ, CHRIS SAMNEE & MATTEO SCALERA
Cover by CHRIS SAMNEE
Some days, it feels like the whole world is out to get you. Matt Murdock's dual life as a defense lawyer and the vigilante hero Daredevil comes to a head when the judicial system turns against him! As he struggles to keep his law firm afloat while his best friend and partner Foggy Nelson undergoes cancer treatment, a new case reopens a chapter from Matt's past — and pits Daredevil against a conspiracy that grips the highest levels of law and order in New York City. Plus: Daredevil takes on international and interstellar threats in tremendous team-ups with all-stars Silver Surfer and the indestructible Hulk! Collecting DAREDEVIL (2011) #28-30 and INDESTRUCTIBLE HULK #9-10.
112 PGS./Rated T+ …$15.99
ISBN: 978-0-7851-6679-5
X-MEN: MAGNETO TESTAMENT TPB
Written by GREG PAK
Penciled by CARMINE DI GIANDOMENICO
Cover by MARKO DJURDJEVIC
In 1935, Max Eisenhardt was a schoolboy — who happened to be Jewish in Nazi Germany. The definitive origin story of one of Marvel's greatest icons begins with a silver chain and a crush on a girl — and quickly turns into a harrowing struggle for survival against the inexorable machinery of Hitler's Final Solution. Named Best Miniseries of 2008 by IGN, X-Men: Magneto Testament follows Max Eisenhardt from 1935 to 1945 as he fights to protect his family and a Romani girl named Magda from the indignities of a Nuremberg schoolyard, the horrors of war-stricken Poland, and the unfathomable atrocities of Auschwitz-Birkenau. This heartbreaking and historically accurate look at the childhood of one of the most popular X-Men also features in-depth endnotes and extras providing further historical context, including a comprehensive teachers' guide. Collecting X-MEN: MAGNETO TESTAMENT #1-5.
152 PGS./Parental Advisory …$19.99
ISBN: 978-0-7851-9172-8
HUMAN TORCH BY KARL KESEL & SKOTTIE YOUNG: THE COMPLETE COLLECTION TPB
Written by KARL KESEL
Penciled by SKOTTIE YOUNG, JOSEPH DODD, HOWARD PORTER & PACO MEDINA
Cover by SKOTTIE YOUNG
"Flame on!" as the Fantastic Four's resident matchstick scorches into his own solo series! Johnny Storm faces his greatest shame when he is called upon to investigate a case of spontaneous human combustion. But to solve the mystery plaguing New York's Bravest, he will have to fight fire with fire! Then, feel the burn as the Human Torch finds himself prisoner of the Locust King. Will romance be rekindled with Johnny's old flame Namorita? And what Strange Tale could lead to a good, old-fashioned Two-In-One with his best pal, the Thing? Enter: the Dragon Man! As Fantastic Four stalwart Karl Kesel serves up the sizzling dialogue, discover the book that ignited red-hot artist Skottie Young's career — and blazed a trail for his wonderful OZ adaptations, fan-favorite variant covers, and upcoming ROCKET RACCOON series! Collecting HUMAN TORCH (2003) #1-12.
272 PGS./Rated T+ …$34.99
ISBN: 978-0-7851-9098-1
MARVEL UNIVERSE AVENGERS ASSEMBLE VOL. 2 DIGEST
Written by JOE CARAMAGNA
Featuring screen-capture images from MARVEL'S AVENGERS ASSEMBLE! Earth's Mightiest Heroes, the Avengers, explode onto the scene with action-packed, all-ages adventures!
• The Avengers face their deadliest foe yet (or is that their dead-est foe yet?) when Dracula, King of the Vampires, arrives to drain the heroes of their powers!
• Earth's Mightiest Heroes face the Super-Adaptoid, a powerful robot that can mimic any of their abilities!
• When the ultra-powerful Hyperion arrives to save the Earth, the Avengers soon realize that his methods are far too extreme! Now, the Avengers must stand up to Hyperion's might to save humanity from total domination!
It's action aplenty from your favorite heroes, based on the hit animated series now airing on Disney XD! Collecting MARVEL UNIVERSE AVENGERS ASSEMBLE #5-8.
88 PGS./All Ages …$9.99
ISBN: 978-0-7851-8880-3