Ventas de ComiXology en el mundo: Semana del 28 de enero de 2013
Complicada la tarea de analizar los cómics más vendidos la semana pasada a través de la plataforma de cómic digital ComiXonlogy. Complicada porque cada país compra lo que le da la gana, y hay una grandísima variedad con respecto a lo que se prefiere en un lugar y en otro. De esta forma, tenemos que Superior Spider-Man Nº 2 es el más vendido en Gran Bretaña, Estados Unidos, Irlanda, Suecia, Noruega, Italia, Canadá y Rusia, Injustice: Gods Among Us Nº 3 en Australia y México, Invincible Nº 100 en Francia y España, Aquaman Nº 16 en Filipinas, Cyborg 009: Chapter 000 en Japón, The Walking Dead Nº 19 en China, Avengeres Nº 4 en Brasil, Mumbai Confidential Nº 8 en India, Sandman Nº 1 en Grecia, He-Man And The Masters of the Universe Nº 6 en Alemania, etc.
Quitando el primer puesto de cada país, vemos que Hawkeye aparece mucho, algo lógico si tenemos en cuenta la calidad de la serie, así como Before Watchmen, de la que quizás no se pueda decir lo mismo en general. Lo curioso es la gran popularidad de Injustice: Gods Among Us, una serie que en realidad está ahí por el próximo lanzamiento del videojuego del mismo nombre.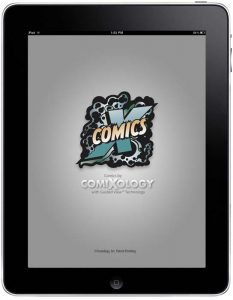 España
Invincible Nº 100

3,59 €

The Walking Dead Vol. 1: Days Gone Bye

7,99 €

Hawkeye Nº 7

2,69 €

Hit-Girl Nº 1 (of 5)

2,69 €

Before Watchmen: Dollar Bill Nº 1

3,59 €

Aquaman (2011-) Nº 16

2,69 €

The Sixth Gun Nº 28

3,59 €

Avengers Vol. 5 Nº 4

3,59 €

Talon (2012-) Nº 3

1,79 €

Mara Nº 2 (of 6)

2,69 €
México
Injustice: Gods Among Us (2013-) Nº 3

$13.00

Injustice: Gods Among Us (2013-) Nº 2

$13.00

Superior Spider-Man Nº 2

$49.00

Invincible Nº 100

$49.00

Avengers Vol. 5 Nº 4

$49.00

DmC Devil May Cry: The Chronicles of Vergil Nº 1

$49.00

Teen Titans (2011-) Nº 16

$39.00

Batman and Robin (2011-): Annual Nº 1

$65.00

Injustice (2013-) Nº 1

$13.00

Batman Incorporated (2012-) Nº 7

$39.00
Estados Unidos
Superior Spider-Man Nº 2

$3.99

Avengers Vol. 5 Nº 4

$3.99

Aquaman (2011-) Nº 16

$2.99

Hawkeye Nº 7

$2.99

Invincible Nº 100

$3.99

Injustice: Gods Among Us (2013-) Nº 3

$0.99

Batman and Robin (2011-): Annual Nº 1

$4.99

Teen Titans (2011-) Nº 16

$2.99

Batman Incorporated (2012-) Nº 7

$2.99

Green Lantern Corps (2011-): Annual Nº 1

$4.99
Gran Bretaña
Superior Spider-Man

Nº 2 £2.49

Avengers Vol. 5 Nº 4

£2.49

Hawkeye Nº 7

£1.99

Invincible Nº 100

£2.49

Injustice: Gods Among Us (2013-) Nº 3

£0.69

Aquaman (2011-) Nº 16

£1.99

Batman Incorporated (2012-) Nº 7

£1.99

Batman and Robin (2011-): Annual Nº 1

£2.99

Teen Titans (2011-) Nº 16

£1.99

Superman (2011-) Nº 16

£1.99
Canadá
Superior Spider-Man Nº 2

$3.99

Avengers Vol. 5 Nº 4

$3.99

Hawkeye Nº 7

$2.99

Invincible Nº 100

$3.99

Injustice: Gods Among Us (2013-) Nº 3

$0.99

Aquaman (2011-) Nº 16

$2.99

Teen Titans (2011-) Nº 16

$2.99

Green Lantern Corps (2011-): Annual Nº 1

$4.99

Superman (2011-) Nº 16

$2.99

Batman and Robin (2011-): Annual Nº 1

$4.99
Australia
Injustice: Gods Among Us (2013-) Nº 3

$0.99

Superior Spider-Man Nº 2

$4.49

Injustice: Gods Among Us (2013-) Nº 2

$0.99

Aquaman (2011-) Nº 16

$2.99

Hawkeye Nº 7

$2.99

Injustice (2013-) Nº 1

$0.99

Batman Incorporated (2012-) Nº 7

$2.99

Teen Titans (2011-) Nº 16

$2.99

Avengers Vol. 5 Nº 4

$4.49

Invincible Nº 100

$4.49
Filipinas
Aquaman (2011-) Nº 16

$2.99

Avengers Vol. 5 Nº 4

$3.99

Hawkeye Nº 7

$2.99

Injustice: Gods Among Us (2013-) Nº 3

$0.99

Hit-Girl Nº 2 (of 5)

$2.99

Hit-Girl Nº 1 (of 5)

$2.99

He-Man and the Masters of the Universe Nº 6 (of 6)

$2.99

Iron Man Noir Nº 1 (of 4)

$1.99

Justice League (2011-) Nº 2

$2.99

Injustice: Gods Among Us (2013-) Nº 2

$0.99
Francia
Invincible Nº 100

€ 3.59

Superior Spider-Man Nº 2

€ 3.59

Avengers Vol.5 Nº 4

€ 3.59

Batman Incorporated (2012 -) Nº 7

€ 2.69

Batman and Robin (2011 -): Annual Nº 1

€ 4.49

Injustice: Gods Among Us (2013 -) Nº 3

€ 0.89

Justice League (2011 -) Nº 16

€ 3.59

Batman: The Dark Knight (2011 -) Nº 16

€ 2.69

Before Watchmen: Dollar Bill Nº 1

€ 3.59

Superman (2011 -) Nº 16

€ 2.69
Italia
Superior Spider-Man Nº 2

3,59 €

Invincible Nº 100

3,59 €

Before Watchmen: Dollar Bill Nº 1

3,59 €

Batman Incorporated (2012-) Nº 7

2,69 €

Before Watchmen: Ozymandias Nº 5 (of 6)

3,59 €

Avengers Vol. 5 Nº 4

3,59 €

Justice League (2011-) Nº 16

3,59 €

Injustice: Gods Among Us (2013-) Nº 3

0,89 €

Batman and Robin (2011-): Annual Nº 1

4,49 €

Hit-Girl Nº 1 (of 5)

2,69 €
Japón
Cyborg 009: Chapter 000

¥250

Hawkeye Nº 7

¥250

Superior Spider-Man Nº 2

¥350

Spider-Man Noir Nº 1 (of 4)

¥170

Spider-Man Noir Nº 4 (of 4)

¥170

Spider-Man Noir Nº 3 (of 4)

¥170

Spider-Man Noir Nº 2 (of 4)

¥170

Wolverine Noir Nº 4 (of 4)

¥170

Wolverine Noir Nº 3 (of 4)

¥170

Wolverine Noir Nº 2 (of 4)

¥170

China
The Walking Dead Nº 9

¥12.00

Fantastic Four Nº 9

¥12.00

Grimm Fairy Tales Nº 6

¥6.00

A Red Mass For Mars Nº 4 (of 4)

¥12.00

Proof Nº 18

¥12.00

Girls Nº 5

¥12.00

Journey Into Mystery Nº 87

¥12.00

The Flash (2011-) Nº 0

¥12.00

The Flash (2011-) Nº 2

¥12.00

The Flash Nº 1

¥6.00
Brazil
Avengers Vol. 5 Nº 4

USD 3.99

Superior Spider-Man Nº 2

USD 3.99

Hawkeye Nº 7

USD 2.99

Injustice: Gods Among Us (2013-) Nº 3

USD 0.99

Green Lantern Corps (2011-): Annual Nº 1

USD 4.99

Aquaman (2011-) Nº 16

USD 2.99

Invincible Nº 100

USD 3.99

Hit-Girl Nº 1 (of 5)

USD 2.99

Millar and McNiven's Nemesis Nº 4 (of 4)

USD 2.99

Millar and McNiven's Nemesis Nº 3 (of 4)

USD 2.99
India
Mumbai Confidential Nº 8

Rs 170

Wolverine Max Nº 1

Rs 220

Before Watchmen: Minutemen Nº 6 (of 6)

Rs 220

Wolverine Max Nº 2

Rs 220

Mumbai Confidential Nº 7

Rs 170

Justice League (2011-) Nº 7

Rs 170

Justice League (2011-) Nº 8

Rs 170

Justice League (2011-) Nº 9

Rs 170

Daredevil By Mark Waid Vol. 1

Rs 590

Justice League (2011- ) Nº 10

Rs 170
Rusia
Superior Spider-Man Nº 2

129 p.

DmC Devil May Cry: The Chronicles of Vergil Nº 1

129 p.

Injustice: Gods Among Us (2013 -) Nº 3

33 p.

High Crimes Nº 1

33 p.

Legends of the Dark Knight (2012 -) Nº 3

533 p.

Adventure Time: Marceline Scream Queens Nº 1

66 p.

Batman (2011 -) Nº 3

66 p.

Hit-Girl Nº 4 (of 5)

99 p.

Sleepy Hollow Nº 4

99 p.

Injustice: Gods Among Us (2013 -) Nº 2

33 p
Grecia
Sandman Nº 1

1,79 €

The Walking Dead Nº 89

1,79 €

Sandman Nº 2

1,79 €

The Walking Dead Nº 95

1,79 €

The Walking Dead Nº 94

1,79 €

The Walking Dead Nº 93

1,79 €

The Walking Dead Nº 92

1,79 €

The Walking Dead Nº 91

1,79 €

The Walking Dead Nº 90

1,79 €

The Walking Dead Nº 88

1,79 €
Germany
He-Man and the Masters of the Universe Nº 6 (of 6)

2,69 €

Masters of the Universe: Origin of He Man Nº 1

2,69 €

Invincible Nº 100

3,59 €

Hawkeye Nº 7

2,69 €

Injustice: Gods Among Us (2013-) Nº 3

0,89 €

Superior Spider-Man Nº 2

3,59 €

Avengers Vol. 5 Nº 4

3,59 €

Before Watchmen: Ozymandias Nº 5 (of 6)

3,59 €

The Walking Dead Vol. 1: Days Gone Bye

7,99 €

Superman (2011-) Nº 16

2,69 €
Irlanda
Superior Spider-Man Nº 2

3,59 €

Avengers Vol. 5 Nº 4

3,59 €

Invincible Nº 100

3,59 €

Injustice: Gods Among Us (2013-) Nº 3

0,89 €

Batman Incorporated (2012-) Nº 7

2,69 €

Hawkeye Nº 7

2,69 €

Before Watchmen: Dollar Bill Nº 1

3,59 €

Injustice: Gods Among Us (2013-) Nº 2

0,89 €

Teen Titans (2011-) Nº 16

2,69 €

Batman and Robin (2011-): Annual Nº 1

4,49 €
Israel
Saga Nº 2

NIS 7.90

The Unwritten Nº 1

NIS 7.90

X-O Manowar (2012- ) Nº 4: Digital Exclusives Editions

NIS 7.90

Deathmatch Nº 2

NIS 15.90

Legends of the Dark Knight (2012-) Nº 35

NIS 3.90

Lot 13 Nº 4 (of 5)

NIS 11.90

Lot 13 Nº 3 (of 5)

NIS 7.90

Ultimate Comics Spider-Man Nº 16

NIS 15.90

All-New X-Men Nº 6

NIS 15.90

Saga Nº 4

NIS 7.90
Suecia
Superior Spider-Man Nº 2

28.00 SEK

Invincible Nº 100

SEK 28.00

Avengers Vol. 5 Nº 4

28.00 kr

Injustice: Gods Among Us (2013 -) Nº 3

7.00

Aquaman (2011 -) Nº 16

22.00 SEK

Hawkeye Nº 7

22.00 SEK

Teen Titans (2011 -) Nº 16

22.00 SEK

The Walking Dead Vol. 1: Days Gone Bye

65,00

The Flash (2011 -) Nº 16 22.00

SEK

The Walking Dead Nº 106

SEK 22.00
Noruega
Superior Spider-Man Nº 2

28,00 kr

Green Lantern Corps (2011-): Annual Nº 1

35,00 kr

Aquaman (2011-) Nº 16

21,00 kr

Avengers Vol. 5 Nº

4 28,00 kr

Injustice: Gods Among Us (2013-) Nº 3

7,00 kr

Superman (2011-) Nº 16

21,00 kr

Batman and Robin (2011-): Annual Nº 13

5,00 kr

Invincible Nº 100

28,00 kr

Justice League (2011-) Nº 16

28,00 kr

Batman: The Dark Knight (2011-) Nº 16

21,00 kr